Armagh delivers happy ending in search for POS solution.
Independent retailer and LCBO Agency Store owner Deborah Clarke says she would have saved a great deal of expense, not to mention aggravation, had she been introduced to Armagh: The POS Specialists three years ago.
Her bustling grocery and fast-food business in the near North became more complex than ever when she was awarded a five-year contract to be an LCBO agent in Eugenia, a small community at the southern tip of the Beaver Valley – gateway to Ontario ski country.
The move to a new, larger location to accommodate the new liquor and beer store meant she needed a more robust point-of-sale management system rather than just cash registers.
"We bought our first system before we truly understood what we needed it to do," recalls Amanda Batchelor, assistant manager at Top of the Rock, the retail outlet Deborah has operated for more than 20 years. "The second system we purchased was on the recommendation of our bookkeeper."
Deborah and Amanda quickly realized neither system would do the job. That's when they met Larry Wolfe, Retail Specialist at Armagh.
"Larry came to meet us, and we knew from the questions he was asking that this was going to be a different experience," says Amanda. "He brought a complete system with him and demonstrated all the capabilities. It was very impressive."
Has their search ended? "Definitely, we are both confident this system will meet our needs for many years to come," enthuses Deborah. "It's easy to use, even for staff members who are not computer literate at all. And the support we get from Armagh is amazing."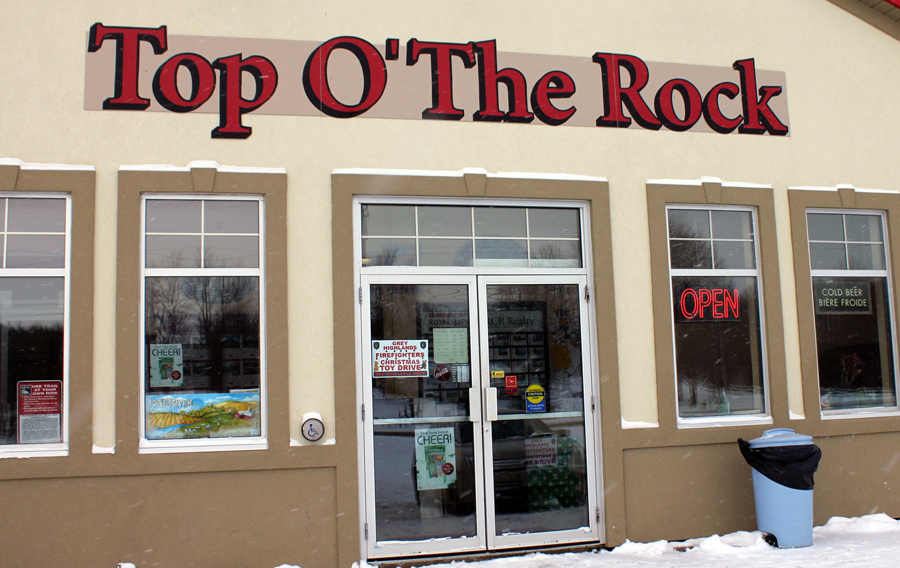 "This Armagh system enables us to manage our inventory in ways never before possible. I can't believe I used to come in every Sunday night to count inventory. And we are just now getting into the auto-ordering component, which is going to save so much additional time." Now Deborah is thinking growth. "This system also has multi-store capability – the possibilities are endless!"
For a pdf version of this article click here.
About Armagh POS Solutions
Armagh has been serving the retail, restaurant and grocery industries in Canada since 1979, delivering solutions for a range of operators from single-unit small businesses to multi-unit national chains.
We are specialists in touch screen and scanning point of sale (POS) systems for both restaurants and retail stores, cash registers, scales, liquor inventory control systems, and grocery label and wrapping equipment.
With 40+ years POS industry experienced the sales staff at Armagh provides experienced consultants in point-of-purchase management, customer service efficiency, process automation, and restaurant order management.
Armagh's award-winning Catapult Retail POS Software and Digital Dining POS Restaurant Software are best-in-class, and Armagh is a QIR and Diamond Toshiba Alliance Partner.